Ionian Sailing, About us...

Welcome to
Ionian Sailing

!

Ionian Sailing provides a l
uxurious sailing boat, fully-equipped

for your own unforgettable cruise around the Ionian Islands.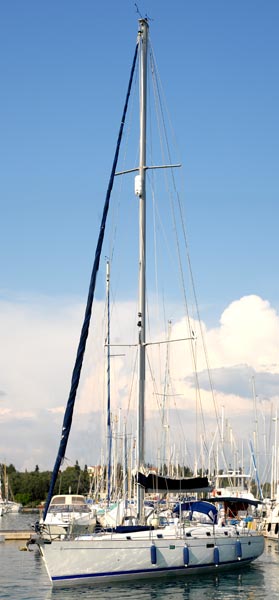 Our yacht has been designed to cater for your comfort!
It comprises three cabins each to accommodate two guests, with full air-condition, where two of them are standard cabins and one additional luxurious cabin ideal for couples. It offers DVD-player, CD-player, TV, PC, and Internet access.
It also provides sun protection dodgers and specially adjusted sunning cushions to enjoy the wonderful sun of the Ionian Sea throughout the day!
Our experienced skipper will be there to make your holidays unforgettable. His mission will be to guide you safely and with comfort to the best destinations of your choice, to offer advice and assist you in order to enjoy the absolute holiday relaxation!
The starting point of your holidays as well as the cruise plan we are going to follow are clearly your choice.
Providing you with the room, the services and the facilities of our luxurious yacht, we offer ideal holidays for families, group of friends and couples!